SONG PICK: Kidsmoke – The Bluest You
What now almost seems like a different life, Kidsmoke's new single "The Bluest You" transported me -virtually, anyway- back to a moment in time when I saw them live. It was March 2019, the Welsh showcase in Austin, TX  for SXSW in full swing, when I experienced this dreamy surf-sound quartet on Swan Dive's stage. We've been following Kidsmoke since 2018 when we had featured their stellar single "Rising Sun".
The Band says about "The Bluest Blue":
"This song is a live favourite of ours. It is a fly on the wall look into a household where one person's depression is affecting everyone else who lives there. The song doesn't address the feelings of the person suffering with depression, it is a sort of commentary from the viewpoint of the rest of the family."
While it still might take a while until we can hear the track live again, we can thankfully do so on all DSPs. Listen to the hazy beautiful "The Bluest Blue", our Song Pick of the Day:
Connect with Kidsmoke on Facebook, and Twitter, and add "The Bluest You" to your playlist as we will add it to our #glamglarepick playlist on Spotify.
Photo Credit: Kidsmoke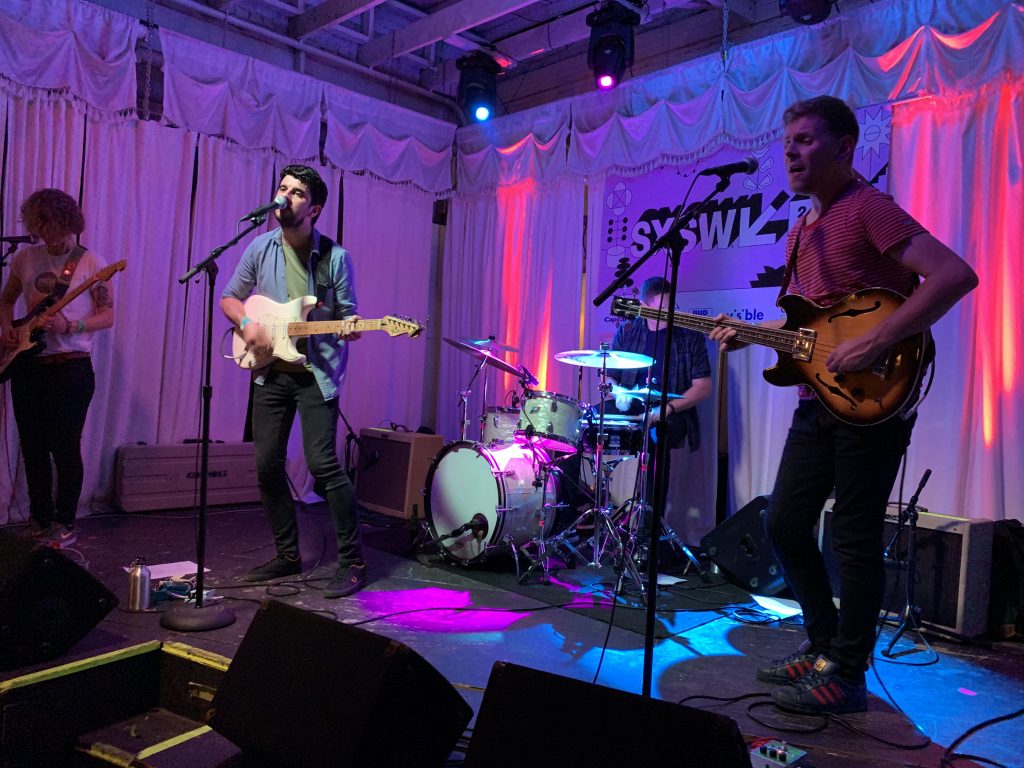 Photo Credit of Kidsmoke live at Swan Dive, Austin, TX: glamglare